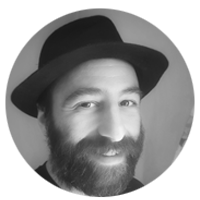 Qualified (BA Hons) photographer with 10 years experience, a wealth of commissions and national and regional awards won for photography and entrepreneurship. Notably enthusiastic and passionate about tech.
Selected clients: Brother, Prince's Trust, Babycakes, BBC, Blackburn College, Zeppotron, Shelter.
Experimentation lies at the core of the creative process whilst Documentary is a key genre. Commercial & personal work encompasses fashion, photo-journalism and mixing things up in a somewhat electrified genre blending way completing the varied spectrum of vivid imagery created. A vast stock image gallery builds on nearly a decade of fanatical picture-taking with the last 10 years of digital workflow coming from an earlier disciplined use of traditional wet film processes and the trained use of chemicals in the darkroom. Innovation through technology has become a focus in the digital darkroom and beyond. Work is undertaken for clients involving website creation, coding, design, graphics
and technical support integrating the provided services seamlessly and utilising all the strengths that are brought to the table for businesses to give them a competitive marketing edge and stand out from the crowd.
Time-lapse and stop-motion is a specialist high-end discipline with a video created for Babycakes clothing reaching over 130,000 hits on YouTube.
Camera operator work undertaken and location camera work used in productions broadcast across major networks internationally (BBC, AETN, SKY). As well as having worked alongside Donal MacIntyre (investigative journalist) filming interviews deep in the criminal underworld on one end of the scale, whilst commercial video production for businesses is also catered for. Utilising a photographers eye and several years of post-production experience, whilst using up-to-date software, techniques, processes and equipment ensures consistently good results suitable for HD web output and broadcast.
capture outstanding images
create inspired pieces of work
captivate an audience
Capture, Create, Captivate